Retired Headteacher Hugh McCarthy Asks "What Are We Doing To Our Children?"
Can ultrasound impact embryo?
Perverse violence against children - a dark secret of the upper class
Dokumentar-Film: Urväter der Frühsexualisierung
Skandal um SRF und Robin Rehmann – Satanic Panic
La dérive totalitaire sur les enfants - Diagnostic, causes et solutions
Wireless technologies, non-ionizing electromagnetic fields and children: Identifying and reducing health risks
Scheidender RKI-Chef Wieler: Schulen hätten in Pandemie offen bleiben können
Pädiater warnen: Kinder sind immer noch stark psychisch belastet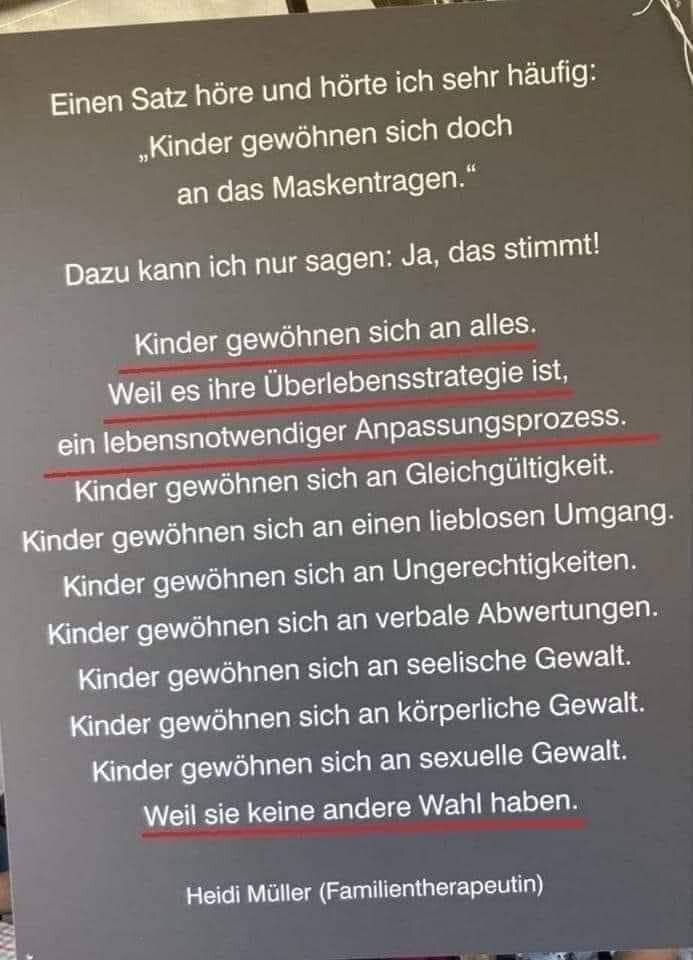 Pourquoi les enfants ne sont pas (ou très peu) atteints par la COVID-19 ? Rôle de la réponse immunitaire de l'hôte
Offener Brief Initiative Kindeswohl
Die Freundinnen und Freunde der Verfassung lancieren kantonale Initiative zum Schutz der Kinder und Jugendlichen
Grundschulen Coburg
Neue Sozialarbeiter für die Klassen
Le gouvernement britannique admet que le vaccin COVID tue les enfants après avoir publié un rapport prouvant que les enfants vaccinés ont 30 200 % plus de risques de mourir que les enfants non vaccinés.
Kranke Kinder des Lockdowns
Ciitoyens informés - espace enfants