Months of work have been validated. Over the past year we have lined up labs and spent months trying to get a sample vial of the vaccine - but failed. Meanwhile, someone in the UK has just succeeded!
Betr.: äre courrier vum 12. Januar 2022 mat der Opfuerderung: "Loost Iech w.e.g. impfen"
Léif Lëtzebuerger Regierung, an ärem Bréiw mat der Opfuerderung fir mech w.e.g. "impfen" ze loosen ass awer wirklech ALL Satz falsch! Entweder sidd Dir alleguerten extrem ignorant oder Dir sidd alleguerten extrem geféierlech, well Dir wëllentlech a wëssentlech äussert kriminell handelt. A beiden Fäll wier et ubruecht är Positiounen ze raumen. An zwar direkt !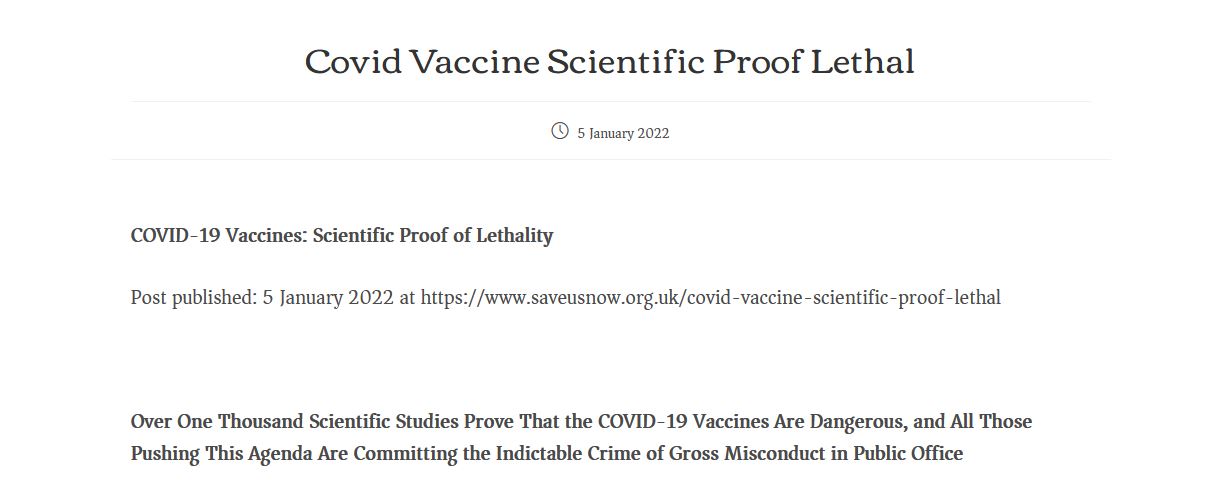 Over One Thousand Scientific Studies Prove That the COVID-19 Vaccines Are Dangerous, and All Those Pushing This Agenda Are Committing the Indictable Crime of Gross Misconduct in Public Office
WICHTIGE INFORMATION FÜR ALLE MENSCHEN
Alle vier aktuell in Deutschland bedingt zugelassenen COVID-19-"Impfstoffe" (Stand: 19.12.2021) DÜRFEN NICHT angewendet werden, wenn man allergisch gegen den Wirkstoff oder einen der sonstigen Bestandteile des Arzneimittels ist. Das geht aus der jeweiligen Packungsbeilage der "Impfstoffe" eindeutig hervor.
More harm than good
THE PFIZER INOCULATIONS FOR COVID-19
On doit arrêter le vaccin chez les enfants !